Stay up to date on the events and activities held at the fair
These seminars are so important for spreading ideas and informing stakeholders about new technology in areas such as the IoT and cloud computing. Through the seminars, attendees can pick up new ideas which they can then apply to their own businesses. This in turn can stimulate growth within the security industry.

2019 Event themes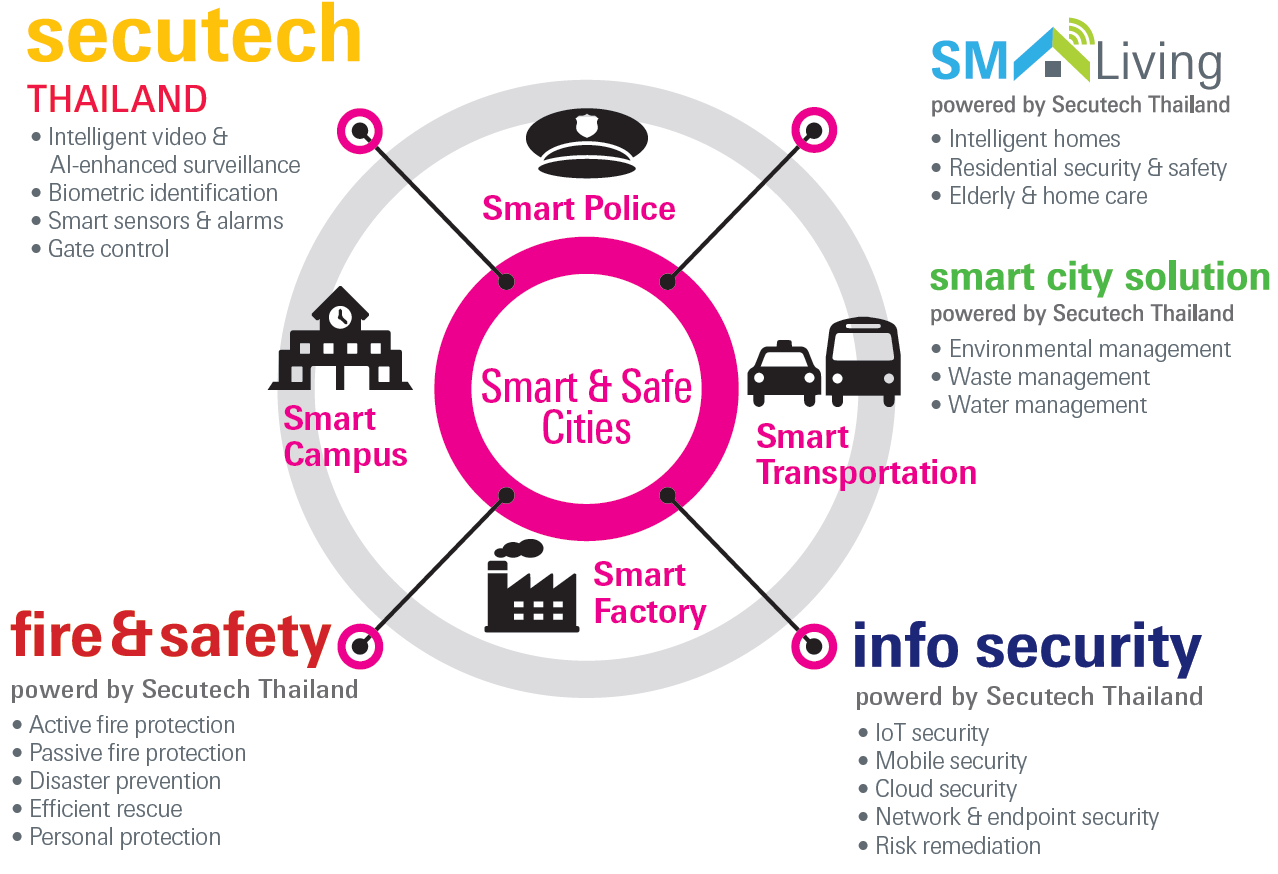 The fair will be bringing together five interconnected themes consisting of intelligent security, fire safety, smart living, smart city solution and info security surrounding 4 major verticals.
2018 Seminar programme
The 3-day fair saw 9 unique seminars covering a wide range of subjects from IoT for smart buildings to tackling obstacles for fire and safety.
Day 1
Info Security Forum - Electronic Transactions Development Agency (ETDA)
Day 2
Thailand Mayors' Summit
Official Launch of Intelligent CCTV Association
The Challenge of Fire Safety in High-Rise Buildings
Thailand NB - IoT Ecosystem Summit
Day 3
Smart Police Station Concept for the Digital Age
What IoT Means to Hotel Security
Security & Safety for the Digital Age
Realtech Seminar: IoT for Smart Buildings - Real Estate and Partnership Trade Association