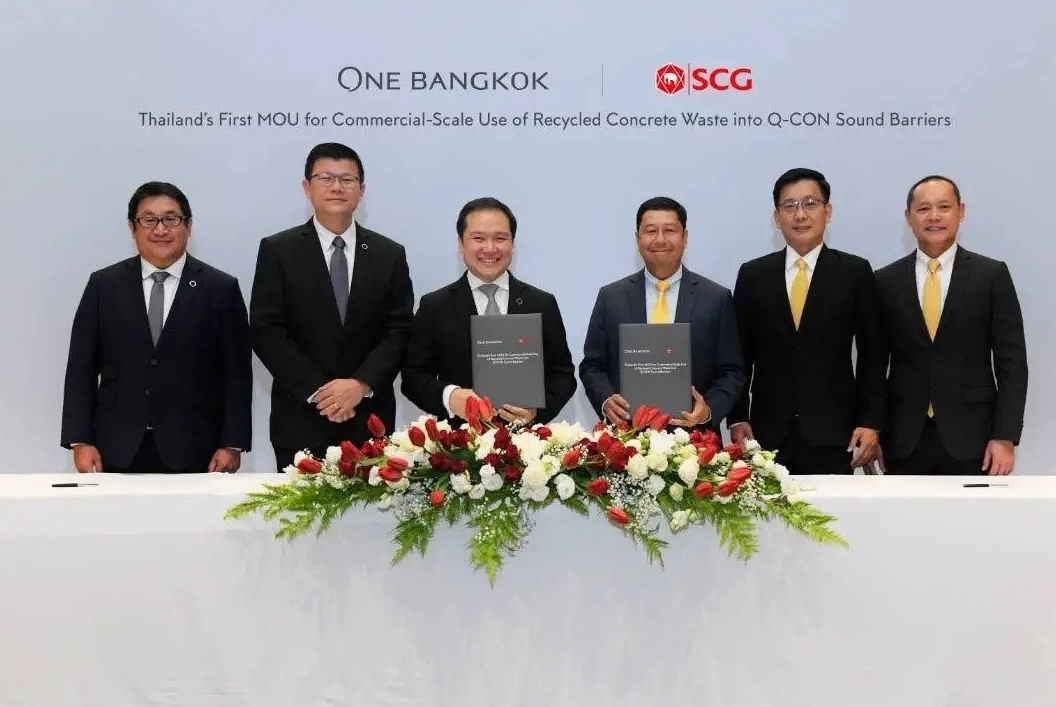 A 120-Billion-Baht Mega-Project, "One Bangkok", Will Be The First Large-Scale Property Development Project In Central Bangkok That Features New Design Standard And Follows Sustainable Construction Practices Under The Concept Of Circular Economy.
The 104-rai (16.64 hectares) project is coming up on the corner of Wireless and Rama IV roads, co-developed by Frasers Property Limited in collaboration with the country's leading construction material conglomerate, Siam Cement Group (SCG). The project aims to create premium office buildings, hotels and retail spaces as well as luxurious residential buildings with combined usable area of 166,400 square metres.
Both companies recently signed a memorandum of understanding (MoU) to manage the project using sustainable construction practices under the circular economy principles in four aspects: Use of precast walls made from recycled concrete from foundation piles, use of Q-CON sound barriers made from recycled lightweight bricks, waste management in the construction site, and turning food waste into fertiliser.
The MoU aims to reduce the use of resources and manage the waste created by the construction and building maintenance, a challenging task in a large-scale construction project in urban areas. Both Frasers Property and SCG hope that their cooperation will help raise construction industry standards in terms of sustainability that can be applied to projects of any scale.
Source: THE NATION