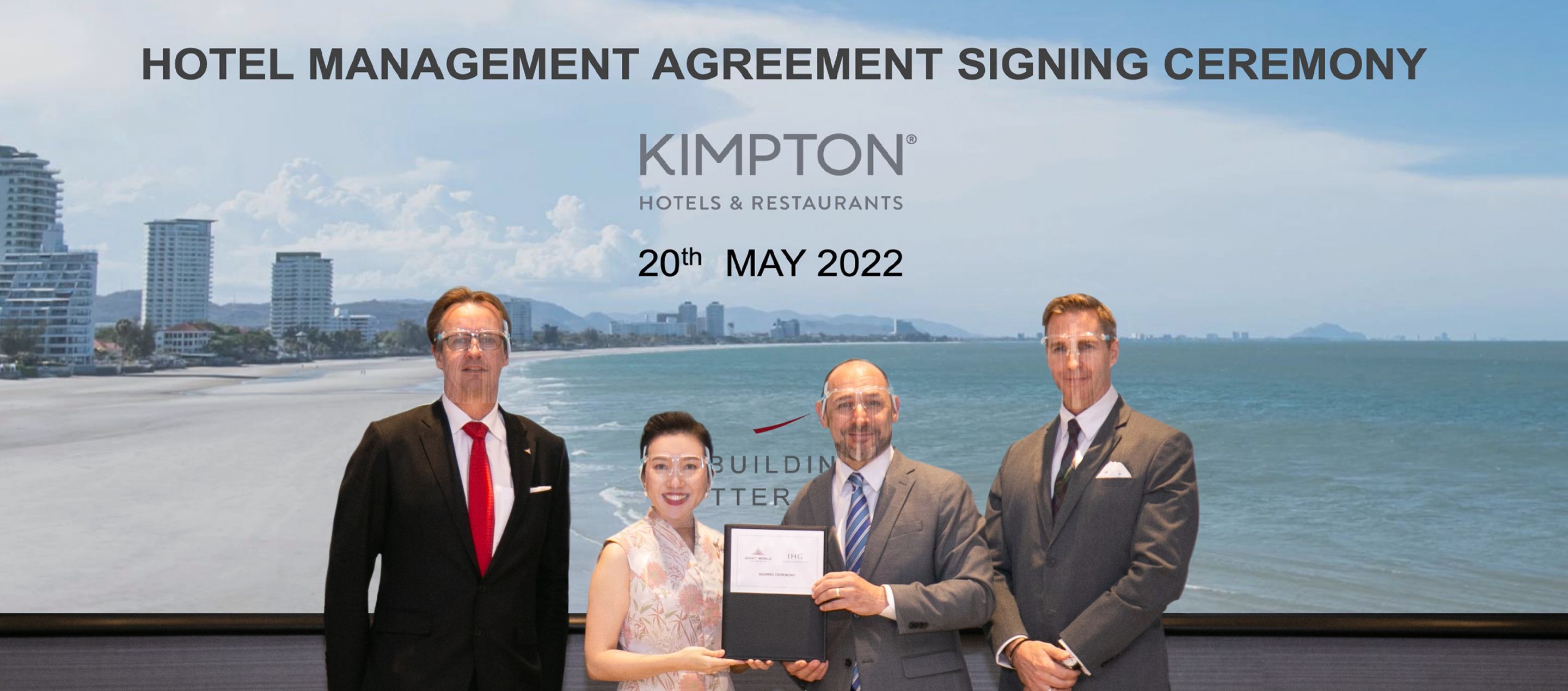 Thailand – IHG Hotels & Resorts, one of the world's leading hospitality companies, is honoured to announce the signing of Kimpton Hua Hin Resort in collaboration with long-standing partner Asset World Corporation, Thailand's leading integrated lifestyle real-estate group.
The agreement is part of a long-term strategic partnership between IHG and AWC to jointly manage a portfolio of properties across Thailand featuring more than 1,200 rooms which includes the highly anticipated 302-room InterContinental Chiang Mai Mae Ping which will open this year. The announcement follows last year's triple signing which included two hotels in Bangkok's Chinatown - InterContinental Bangkok Chinatown and Vignette Collection Bangkok Chinatown, as well as Aquatique Pattaya, which is also part of IHG's Vignette Collection.
A full renovation will see Kimpton Hua Hin Resort transformed from the former Imperial Hua Hin which closed in May 2019. Located on an idyllic beachfront, it will offer guests the choice of four restaurants & bars, a swimming pool, fitness centre, spa and meeting spaces.
Thailand continues to be a strong growth market for IHG, and the signing of Kimpton Hua Hin Resort is the latest move by the company to grow its Luxury and Lifestyle portfolio in Thailand by 50%, as well as double its estate across all of its brands, in the country by 2026.
Source: IHG Hotels & Resorts