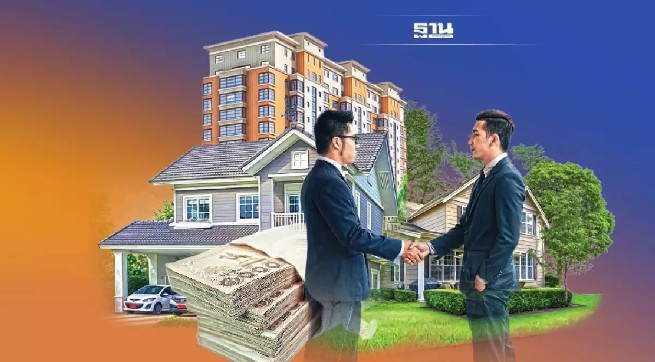 The sweltering low-rise market, Thai and foreign capital, open up new opportunities to make investments. Guru Dang reveals that Japan - Hong Kong, big fans, Thai real estate have changed directions, tasting real demand, waiting for condos to recover, while Bangna Trad - Krungthep Kreetha are on the golden location.
Krungsri Research assesses the trend towards Thai real estate in 2022 - 2024 that the challenge of high household debt has resulted in financial institutions increase strictness Loans for residential project customers In addition, the behavior of buying housing that has changed after COVID-19 As a result, the demand for low-rise houses outside the city in potential locations has increased as well.
Mr. Surachet also revealed that the joint venture of Thai and foreign entrepreneurs most outstanding In the Japanese capital group since 2013, some people have jointly developed more than 30-40 projects worth more than 150 billion baht before entering the housing project market. Cooperation of Big Thai and Foreign Capital There is also a joint venture of middle Thai entrepreneurs with Japanese entrepreneurs. to develop housing projects as well.
The Enrich Group and Thanasiri, which has a joint venture with Saibu Gas Holdings and Anabuki Kosan, respectively, while Sena Development Public Company Limited has a joint venture with Hankyu Ha. Nxin to develop the first housing project jointly, including Property Perfect Public Company Limited and Hong Kong Land who is steadfast in developing luxury home projects In the Bangna area, the project has just been launched in the middle of 2022, and the movement of Sansiri Plc. and Origin Plc. Krungthep Kreetha many more projects All of which are expensive projects. together more than 1 billion baht as well.
Source: Scancondo.com (Scan Condo) and Thansettakij