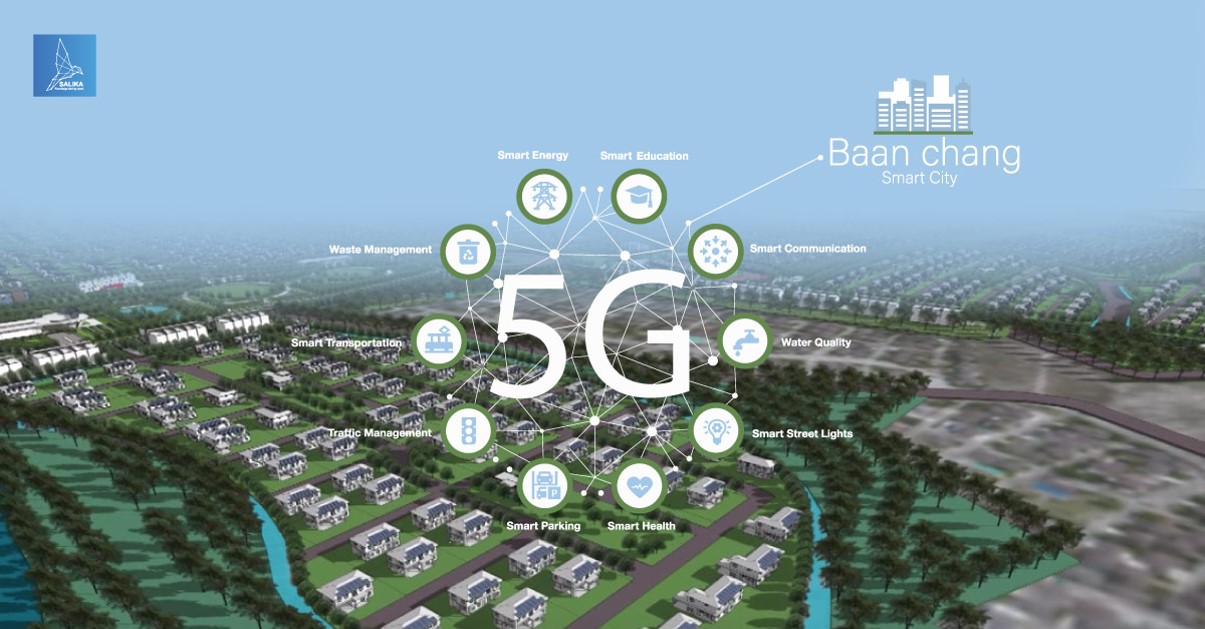 Ban Chang, province of Rayong, became the first "Smart City" in Thailand with 5G rollout. Geographically, Ban Chang is a central hub for domestic logistics. It's also connected to a motorway linking the cities of Pattaya and Bangkok, making it well-placed to take advantage of 5G in robotics, factory automation, aviation, agriculture, and security. This was a project led by Eastern Economic Corridor Policy Commission (EECO), the state-owned operator National Telecom (NT), the Network Software Provider Mevenir and Cisco. Out of around $11 million funding for 5G, the majority of it came from the Thai government (30%), NT (30%), and the Office of the National Digital Economy (ONDE).
Recently, a 5G Smart Pole system was installed in Ban Chang, enabling real-time detention system of airborne toxins and PM 2.5 dust levels 24 hours a day, and even facial analysis powered by AI.
Among other developments in Ban Chang is the "Silicon of the East" in which a large land of plot—currently a golf course named The Emerald Golf Club—will be converted into EEC Silicon Technology Park to showcase Thailand's and the EEC's potential in becoming the latest R&D-oriented innovation cluster in Southeast Asia. What's more, there will be dedicated zones for R&D and even on-site hotels, condos, and restaurants thanks to the total size of the park: 519 Rai or 205 Acre.
Source: asmag editorial team, eecsiliconpark