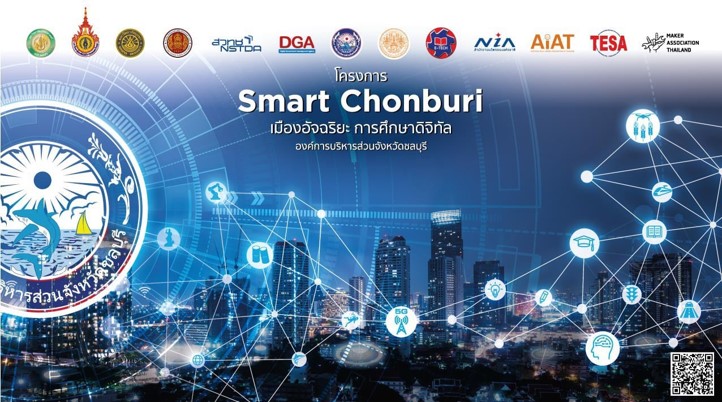 Of the ten countries that from part of the Association of Southeast Asian Nations (ASEAN), Thailand is the best prepared for the 5G rollout and integrating the Internet of Things (IoT) into the dynamics of its cities as seen in the case of Ban Chang.
Right off the success from Ban Chang as the first smart city in Thailand, the Eastern Economic Corridor (EEC) Policy Committee, chaired by Prime Minister Prayut Chan-o-cha, has lit green light on the new smart city development covering a 15,000-rai (2,340 hectares) plot of land in Bang Lamung district, Chon Buri. 
Approved in March 2022, the new smart city development received much more fundings this time around, of which around $1 billion will stem from government agencies, $3.6 billion from public-private partnerships likely for even more hotels and housing estates, and alomst $33 billion from private investment for financial center and areas set aside for life sciences, research and development, clean tech and 5G telecoms.
Based on the projected figures, the new projects in Sri Racha, Chon Buri province are estimated to draw 10 trillion baht's (around $277 billion) worth of investment over 10 years, creating 200,000 new jobs for the 350,000 people the smart city estimates to house by 2032. 

The new projects for Smart City Chonburi kicked off in October beginning with the much-wanted high-speed railway link between three airports (Don Mueang, Utapao, and Suvarnabhumi Airports). Simultaneously, the smart city developments will be jointly implemented with other EEC projects, including EEC Office's seawater desalination development project at Map Ta Phut and Pattaya, aimed to ensure sufficient water is supplied to EEC areas if a severe drought were to take place.
Source: asmag editorial team, global construction review