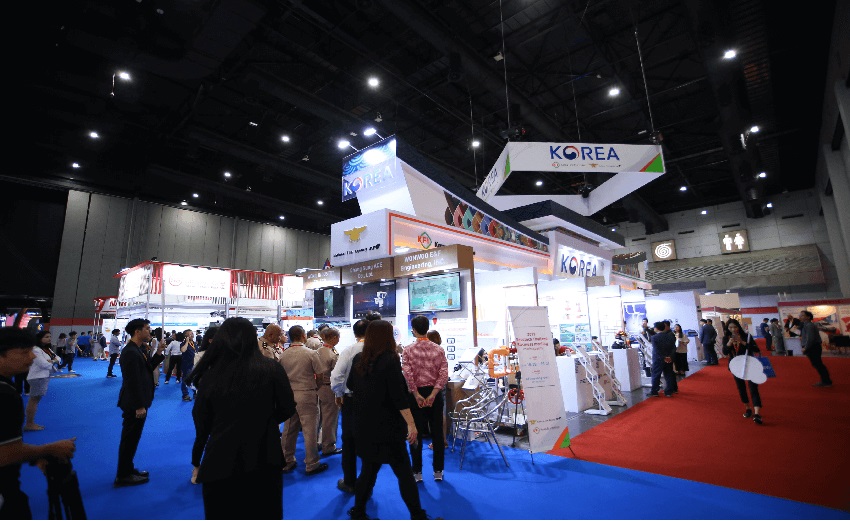 Secutech Thailand, the leading security, fire safety and smart living trade fair in Thailand and Southeast Asia, will return 25-27 November 2020 at the Bangkok International Trade & Exhibition Center (BITEC) to open up new avenues for business opportunities and industry networking.

Secutech Thailand 2020 is expected to build upon the success of its previous edition which welcomed a record-high 8,576 visitors and 170 exhibitors. Going into its 8th year, the trade fair has become the regional meeting hub for international and Asian companies to network with government and commercial stakeholders interested in sourcing products and learning about new technologies in the sectors.
 
Smart solutions is the central theme of this year's show, with distinct areas highlighting the latest IoT applications for verticals including industrial, commercial and residential. Visitors can also expect to see a wide range of products for commercial security at Secutech Thailand including intelligent video and AI enhanced surveillance, biometrics, smart sensors and access control.
 
Fire & Safety targets the fast-growing fire and safety equipment market in Thailand that is being boosted by strict fire and safety regulations enacted by the government. The show will showcase the latest in active and passive fire protection solutions, PPE, disaster prevention systems and more from well-known and upcoming companies in the region.
 
SMALiving will be of great interest to property owners and hospitality industry players as it showcases solutions for intelligent homes, residential security and safety as well as elderly and home care.
 
Returning this year is Secutech Thailand's well-received business matching service which matches visitors and exhibitors based on technology and solution of preference. Personalized buyer and VIP tours will also be available onsite to increase the chances for future business partnerships. Last year saw more than 167 successful matching sessions with key buyers from the military and transportation sectors, local industry associations and end users.
Secutech Thailand pre-show webinars and online events

In response to the ongoing coronavirus pandemic, Secutech Thailand is going online with pre-show events that will help our exhibitors and visitor community stay engaged and connected prior to the live show in November.
The events include:
Pre-show online events and demo targeting end users from industrial estates, factories, hospitals and residential properties
Webinar and focus group events connecting government buyers from National Municipal League of Thailand with exhibitors
Pre-show video interviews and online product presentations for exhibitors to promote their latest solutions to local market before the live show 
Thailand Covid-19 updates 

As of this posting, no domestic COVID-19 case have been reported for 37 days. All new cases were imported from abroad and under quarantine. The government-implemented lockdown and curfew have showed signs of being gradually relaxed, with companies going back to business amidst temperature checks and disinfecting procedures to reduce chance infections.

Domestic flights have also resumed operations albeit under strict guidelines, with international flights expected to slowly open up in the next few months. As of July, the Thai government has started allowing selected foreign travelers (that meet certain conditions) to enter the country
 
The health and wellbeing of our exhibitors and visitors remain our top priority. Please be assured that Secutech Thailand is monitoring the situation closely and will apprise you of any important new developments.

Secutech Thailand is organized by Messe Frankfurt New Era Business Media and Worldex G.E.C. Ltd. The next edition will take place from 25-27 November 2020.
 
To inquire about exhibiting opportunities or for more details, please contact Mr. Jason Cheng (PM) at +886 2 8729 1099 ext 215 or email him at jason.cheng@taiwan.messefrankfurt.com.