About us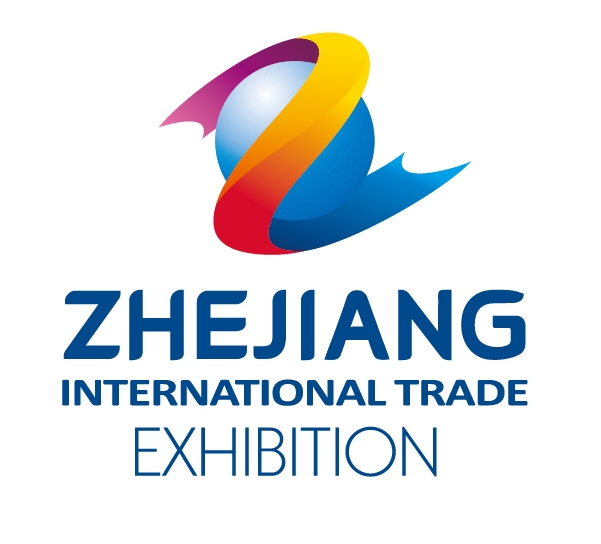 Zhejiang Province is located on the south wing of the Yangtze River Delta along the Southeastern coast of China. It is bordered by the East China Sea in the east, Fujian in the south, Jiangxi and Anhui in the west, and Shanghai and Jiangsu in the north. Qiantang River, the largest river in the territory, is also known as Zhijiang or Zhejiang because of its tortuous flow, which is how the name of the province came into being. The province is called "Zhe" for short. Hangzhou, the capital city of the province, is the hometown of well-known enterprises such as Alibaba, Hikvision, Dahua tech and so on. According to the sample survey, of 5% population change in 2018, the total permanent population of the province at the end of the year was 57.37 million, an increase of 800,000 over that at the end of last year.
Zhejiang is the pioneer of China's reform and opening up policy and also the important birthplace of China's private economy. Zhejiang ranks first in the country for 20 consecutive years for the numbers of China's top 500 private enterprises. In 2017, the private economy in Zhejiang created more than 50% tax revenue, more than 60% of GDP, more than 70% of foreign trade exports, more than 80% of jobs and more than 90% of new jobs. In 2018, Zhejiang's economy was improving smoothly, steadily and progressively, with its economic structure optimised and upgraded, the transformation of new and old kinetic energy accelerated, and the momentum of high-quality development powerful. In 2018, the province's GDP was 5619.7 billion yuan, ranking fourth in the country.
Zhejiang is one of the earliest provinces in China to open to the outside world. There are 13 national development zones and 57 provincial economic development zones. 189 pairs of friendly relations have been established between Zhejiang and provinces and municipalities in 47 countries, including 39 pairs of friendly relations at the provincial level.
In 2008, the total export value of Zhejiang Province exceeded 1 trillion yuan for the first time. Ten years later, the export scale of Zhejiang Province reached a new high in 2018, exceeding 2 trillion yuan for the first time. In addition, in 2018, the import value of the whole province had double-digit growth in 10 months. The total import value of Zhejiang contributed 40.2% of the growth of foreign trade value, which strongly stimulated the growth of foreign trade.
Zhejiang Industry
Zhejiang's regional massive economy has distinguished characteristics. There are a wide range of industries in Zhejiang including emerging industries such as high-end equipment manufacturing, energy-saving and environmental protection, intelligent lighting, IT, IoT, new energy, smart home products, new materials, and traditional industries such as textile, chemical fibre, clothing, leather, household appliances, paper-making, equipment manufacturing, metal processing and products, commodities and so on.
In 2018, Zhejiang's general trade imports and exports totaled 2.25 trillion yuan, an increase of 11.0%, accounting for 79.0% of Zhejiang's total imports and exports value. During the same period, imports and exports of processing trade amounted to 268.79 billion yuan, an increase of 5.3%, accounting for 9.4% of Zhejiang's total imports and exports value. The import and export of bonded logistics amounted to 120.87 billion yuan, an increase of 50.5%, accounting for 4.2% of Zhejiang's total imports and exports value, an increase of 1.1 percentage points over 2017. Exports of market procurement methods increased by 7.7% to 203.94 billion yuan, while imports and exports of cross-border e-commerce increased by 44.3% to 27.56 billion yuan. The structure of trade mode tends to diversify.
Zhejiang's imports and exports to the EU, the United States and ASEAN countries valued 556.89 billion yuan, 461.96 billion yuan and 315.99 billion yuan, respectively, increasing by 9.3%, 10.1% and 22.5%, accounting for 19.5%, 16.2% and 11.1% of the total imports and exports of the province, accounting for 46.8% in total. The ASEAN market continues to grow at a high rate. Over the same period, the total value of imports and exports of the countries along the "belt and road" increased by 896.66 billion yuan, seeing an increase of 12.3%, accounting for 31.4% of the total import and export value of the whole province, accounting for 10.7% of the national total value of imports and exports of all countries along the "belt and road". Zhejiang's participation in the construction of "belt and road" strategy has effectively promoted the development of foreign trade.
In 2018, the export of mechanical and electrical products in Zhejiang Province reached 921.41 billion yuan, an increase of 9.6%, accounting for 43.5% of the total export value, and the proportion increased by 0.3 percentage points. Among them, the export of mechanical equipment and electronic products increased by 10.5% and 8.0% respectively. The export of high-tech products reached 140.84 billion yuan, an increase of 11.5%, accounting for 6.6% of the total export value, and the proportion increased by 0.2 percentage points. Over the same period, the total export of seven categories of labor-intensive products, such as textiles and furniture, amounted to 754.32 billion yuan, an increase of 7.4%, accounting for 35.6% of the total export value.
Quality Zhejiang Products
Quality Zhejiang Products aim to focus on the image creation and to become standardized, innovative and high quality. Zhejiang's famous export brands are gathered together to optimize their influence. And the overall deployment of "Made in Zhejiang" advocated by the provincial government is fully implemented. Zhejiang's famous brands are striving to become a model of "China's export" and the gold-lettered signboard of Zhejiang's economy.
In recent years, Zhejiang has made remarkable achievements in four aspects: product, quality, marketing and sales. Firstly, we are devoted to the improvement of the quality of Zhejiang products. Secondly, we are expanding the international market for quality Zhejiang products. Thirdly, we attach great importance to the development of the first industry and leading enterprises in Zhejiang. Fourthly, Zhejiang's industry is stenthened by its famous export brands, its famous and special export products and quality Zhejiang products leading export enterprises. Up to now, we have nurtured 80 leading export enterprises of quality Zhejiang products, 780 famous export brands and 79 famous and special export products. Provincial, municipal and county export brands totaled about 2000 in number, forming a good atmosphere for brand making. Through the construction of 10 pilot demonstration counties(cities, districts) and 39 national foreign trade transformation and upgrading bases, we have made regional brands of characteristic industries and strengthened the overall image of regional industrial clusters. While comprehensively strengthening the image of export brand enterprises, we have made great efforts to promote them to go abroad in groups, and have carried out more than 70 series of activities themed in " Zhejiang Made, All Need ". We have also vigorously promoted the cooperation between Zhejiang famous export brand enterprises and provincial overseas public warehouses.
In the future, Zhejiang will adhere to the principle of "government driven, market oriented, enterprises as the main force and multi measures" and implement the strategy of "promoting trade by brand" in an all-round way. It is hopeful that a new batch of export leading enterprises which are the leading roles in its industry will be founded, adjustment of a batch of famous and excellent export enterprises with regional characteristics will be made, cultivation of a batch of Zhejiang export famous brands with global influence will be fulfilled. And thus we will successfully further improve the evaluation indicators, implement dynamic adjustment, and form a linkage of provinces, cities and counties, and will finally establish a diversified export brand classification and cultivation pattern. By 2020, more than 30% of the provincial export enterprises will have their own export brand, and the proportion of their own brand products in the total export volume of the province will exceed 10%.
Zhejiang International Trade Exhibition (Thai)
In order to further promote the project of "Zhejiang Made, All Need" and help Zhejiang enterprises to open up the Southeast Asian market, Zhejiang Commerce Department decided to cooperate with Messe Frankfurt in the BITEC Pavilion in Bangkok from 28 to 31 October 2019. At the same time, Zhejiang International Trade (Thailand) Exhibition will be embeded in the 2019 Secutech Thailand , Thailand Building & Lighting Fair and Smart Home Products Exhibition, focusing on building the industry chain of IoT in smart cities. Focusing on the theme of " Zhejiang Made, All Need", Zhejiang original brand enterprises and export enterprises will participate in the exhibition in Bangkok, Thailand, in order to promote the economic and trade communication between enterprises of Zhejiang and enterprises of Thailand and the surrounding countries in Southeast Asia. The exhibition will empower traditional industries in Zhejiang with new information technology and will further open up the ASEAN market for quality Zhejiang products.
Invitation to On-site Business Matchmaking
Creating an Intelligent City Trade Ecosphere
Zhejiang International Trade Exhibition (Thai) On-site Business Matchmaking 2019
Date: 29 October 2019 (tentative)
10:00-12:00 a.m. (tentative)
Venue: BITEC Exhibition Center, Bangkok, Thailand
Open Conference Area on Exhibition Site
Organizer: Department of Commerce, Zhejiang Province
*subject to change with prior notice
The undertaking company:
Messe Frankfurt and Zhejiang Samexpo Exhibition & Convention Holdings Co., Ltd.
Support units (to be invited):
Thailand Digital Economy Promotion Agency
Thailand Security Association
Thailand Housing business Association
Thailand IoT Association
Thai Electric and Mechanical Contractor Association
Thai Electric Power Bureau
Intelligent CCTV Association
Home Builder Association
and more
The purpose of On-site Business Match-making 2019:
1) Promoting bilateral economic and trade exchanges between the ASEAN region, especially Thailand, and Zhejiang;
2) Building a smart city in ASEAN, especially in Thailand, as well as a platform for mutual consultation and complementary advantages with Zhejiang smart city;
3) Allowing buyers and exhibitors to find suitable partners through meeting and learning about each other's products and needs.
4) Understanding the development status of the intelligent city industry in Thailand and Zhejiang through the exchange of ideas; exploring the future direction of development; and laying on the foundation for further cooperation in the future.
Participants:
1) We are going to invite 40-50 people on behalf of Zhejiang enterprises, whose business scope includes intelligent security, intelligent construction, intelligent lighting, and smart home.
2) 100 buyers will be invited, whose business scope includes: ASEAN intelligent security, intelligent construction, intelligent lighting, and smart home.