Secutech Thailand is the most professional security show in the country. All of the big brands are here and this year we can see customers from many different vertical markets, including the government. For this reason it is a very fruitful exhibition for us to gather market information and understand customer demands.

All the exhibiting information to get you prepared and ready for Secutech Thailand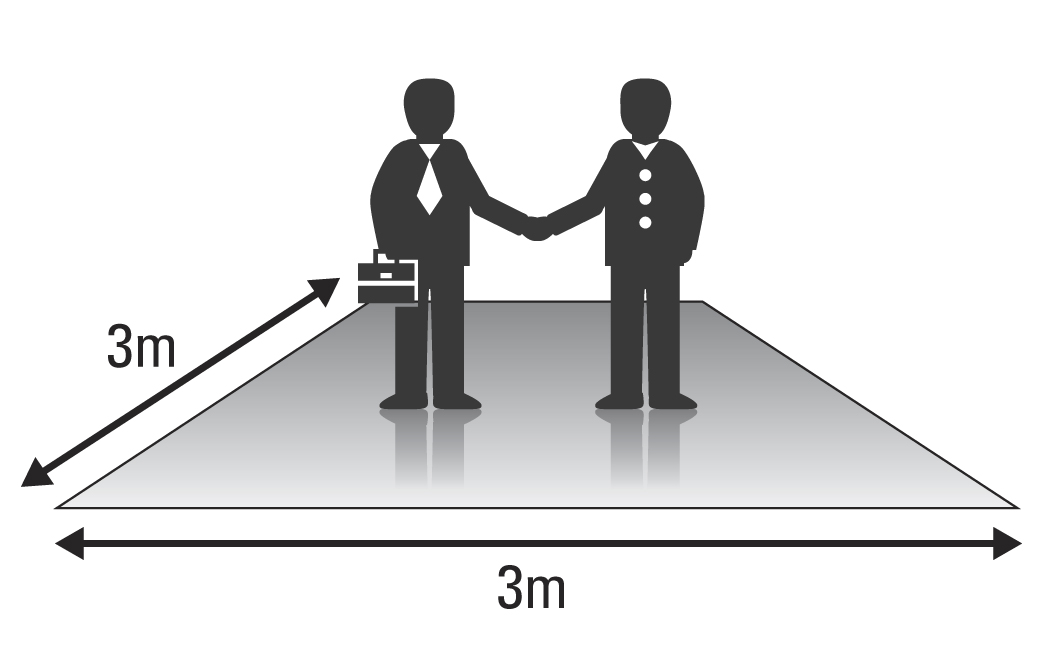 The Raw Space option does not include any stand design, fittings and carpeting, but enables the exhibitors to create their own individual stand build.
The raw space option only includes:
Space rental
Exhibitor passes
Catalogue entry
Online show catalogue entry
Visitor invitations
Shell scheme is a basic stand framework build by our appointed stand contractor. For companies with a limited amount of time and budget.
The shell scheme offers a standard setup comes with: 
Space rental
Stand construction and dismantling
Side and rear walls
Fascia board with company name/booth number
Floor carpeting
Two (2) fluorescents
One (1) 220V/5A single phase power outlet
One (1) desk and two (2) chairs
One (1) waste basket
Catalogue entry
Online show catalogue entry
Exhibitor passes
Visitor Invitation
Exhibitor online manual
The manual includes rules, regulations, technical details and other important information for designing, settling-up spaces and shipment to be followed. It will be released 3 months prior to the show.
You may view 2018 exhibitor manual for your reference
Set-up & dismantling
Tentative schedule for set-up and dismantling is as below, subject to change.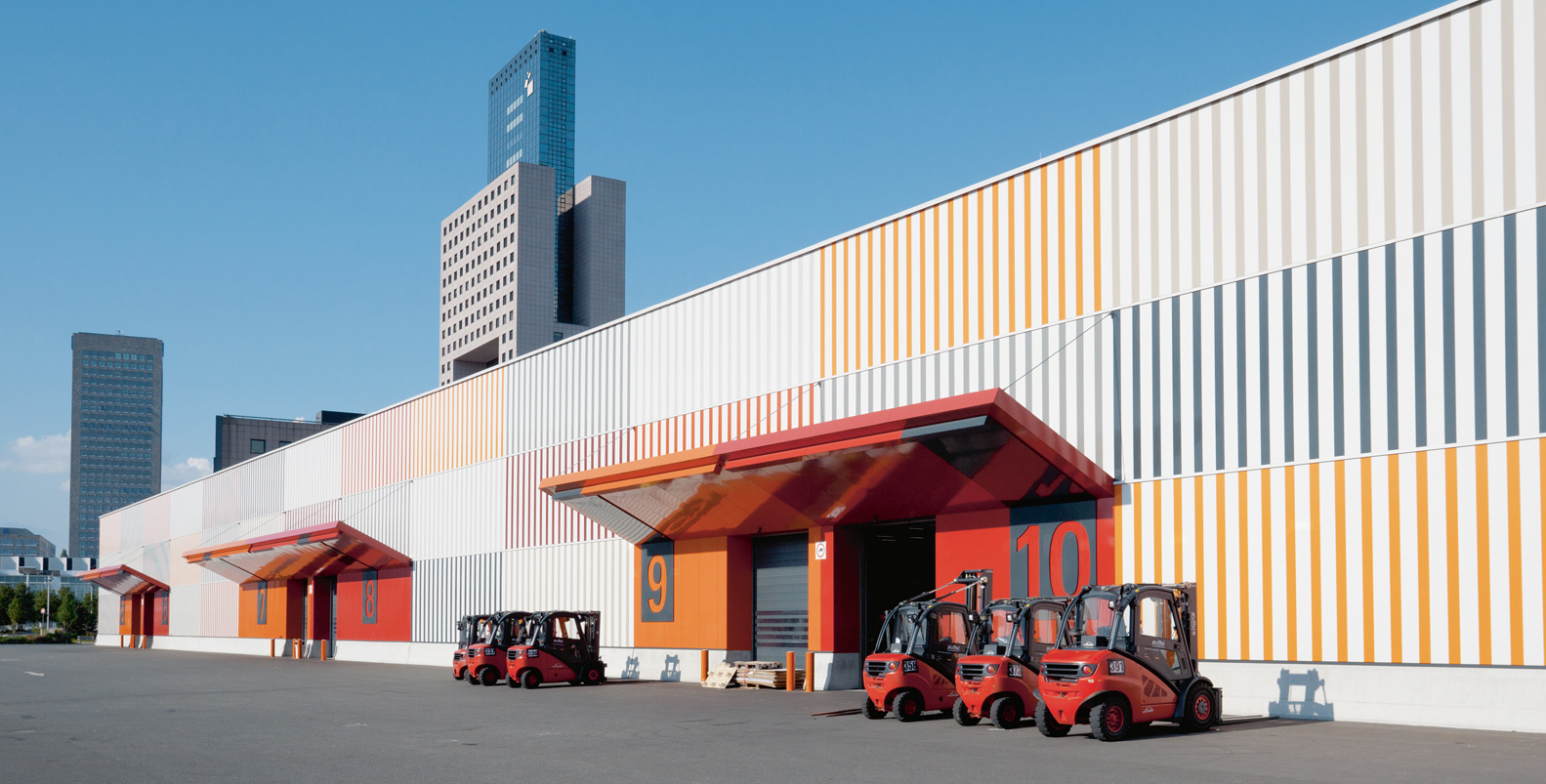 Date
Time
Description
26 October
08:00 - 22:00
Move-in of Official Contractor


26 - 27 October


13:00-22:00

Move-in of special design, approved stand contractor, other contractors

08:00-22:00

14:00-17:00

Exhibitor check-in

09:00-17:00

| Date | Time | Description |
| --- | --- | --- |
| 28 - 31.10.2019 | 09:00 - 18:00 | Show opens (for visitors) |
Date
Time
Description
31 October
19:00 - 24:00

Move out of exhibits and stands

20:00

Switching off the power supply and dismantling electric equipment

20:30 - 24:00

Move out of heavy and/or large exhibits, stand fitting materials

24:00

Hall closes

Please note:

1. Air-conditioned equipment is supplied during the show days (28 - 31 Oct. 2019).
2. Visitor registration counter will be closed 30 mins before the show closing hours.
3. All exhibitors are strictly prohibited to move-out before 19:00 on 31 Oct 2019. Exhibitors must be present during dismantling.
4.  Person under the age of 18 is NOT allowed to enter the exhibition hall nor be booth attendant.
5. The Organizer reserves the right to refuse admission to the Fair of any visitors, exhibitors or their agents who are at the absolute discretion regarded as in any way likely to create disturbance or discomfort to the Fair. 
6. The organiser will provide the construction schedule for each exhibitor on move-in day (26 - 27 Oct.).
   Please be sure to follow the regulations.
7. The organiser reserves the right to renew the schedule and contents above.
   Please take notice of the letters from the organiser and keep updated with Secutech website.
Marketing opportunities
Secutech Thailand provides comprehensive marketing campaign that gives you an year-round global exposure to your target markets.
Segmented email and direct mail campaign to 100,000 worldwide security professionals
Coverage of your company in 12 editions of a&s magazines
Editorial coverage on www.asmag.com
Coverage by 30+ prominent industry media partnered with Secutech Thailand
By taking advantage of various sponsorship and advertising opportunities, your marketing dollars will be put to greater use. Exhibitors are strongly recommended to make full use of the followings to effectively enhance your brand awareness and company profile at the fair.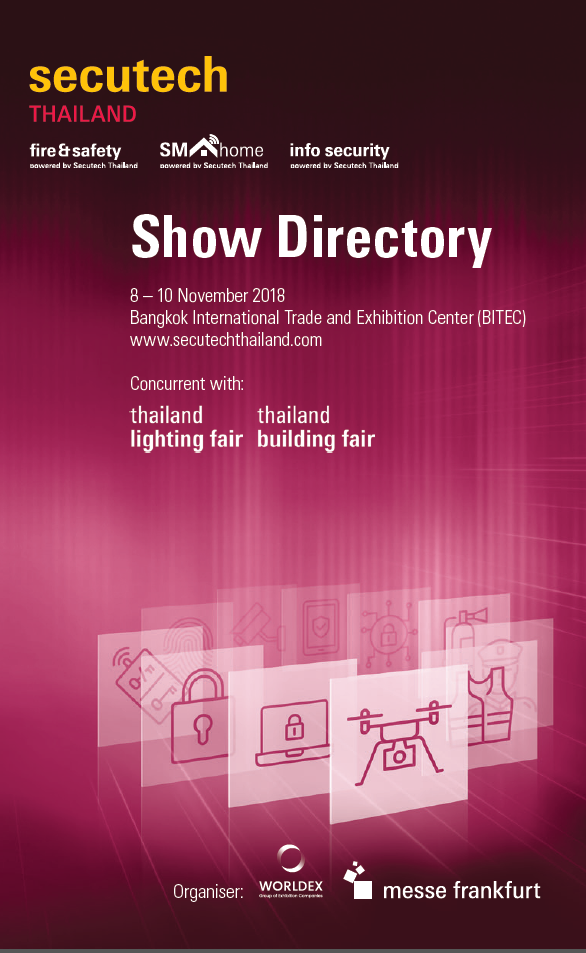 The Show Directory is the official publication by the Organiser which covers comprehensive exhibitor's company information. This show guide comes handy to visitors for searching and better understanding the showcases on the floor. The Show Directory will be distributed during Secutech Thailand 2018, as well as to major distributors, government departments and end users in Thailand. The Show Directory is an effective tool to maximize your exposure and extend promotion results in Secutech Thailand 2019.

Full page: 130 (w) x 210 (h) mm
Spread: 260 (w) x 210 (h) mm
Half page horizontal: 130 (w) x 105 (h) mm
*Always leave 3mm on each side as bleeding
Color: 4 Colors
File: *TIFF file in CMYK, 300dpi
Deadline: 13 Sep. 2019
| AD Size | Position | Rate |
| --- | --- | --- |
| Full page | Inside front cover | USD 2,000 |
| Full page | Next to inside front cover (Page 1) | USD 2,000 |
| Full page | Back cover | USD 2,000 |
| Full page | Inside back cover | USD 2,000 |
| Full page | Inside regular | USD 1,000 |